When people thought of Butte in the early 1900s, prior to prohibition, they thought of a, "wide open town," where sex workers walked to streets, gambling was accepted and alcohol flowed at all hours of the day. But this was only the case for men. Men could publicize and indulge in their vices during broad daylight without concerns over arrest.
Montana's legislature reinforced this mindset in 1907. A new law banned women from saloons, forcing owners to dismantle spaces designated for female drinkers. "Winerooms–the partitioned areas in which some saloon owners permitted women to drink–were considered incubators of prostitution."(1)
Carrie Nation–or better known as Hatchet Granny–was a woman of fame, controversy, and temperance, opposing alcohol before prohibition. She was remembered as visiting establishments who served alcohol with a hatchet in hand. In January 1910 she visited Butte for the first time. Records state she would march up Arizona Street to Mercury, giving anti-drinking speeches and pleading with saloons to close.
While most of Butte didn't agree with Hatchet Granny, many other Montanans did. Groups such as the Women's Christian Temperance Union were able to persuade voters that alcohol was evil. It would take two years after voting, late 1918, for prohibition to begin in Montana–at least on paper. The rest of the nation would follow by going dry at midnight on January 17, 1920.
Butte, an area where prohibition had been adamantly rejected, felt little to no effect. Law enforcement would look the other way and many officers were accepting alcohol as a form of bribery. The economy relied on it and, instead of serving it at the bar, spirits were moved underground, sometimes literally, to speakeasies, out of sight from the public.
And while Prohibition may have created some challenges in communities like Butte, it offered women a chance to revolutionize the distilling industry and forever changed what was considered to be a male-dominated profession. It helped that, if caught, women received little to no punishment and could return right back to distilling.
The concept of women making alcohol was so unheard of at the time that police would look for any reason to charge a man for a crime even when the evidence pointed to a woman perpetrator. In 1922, a Federal Prohibition Officer was driving his car on Nettie St. before it broke down. Going to a neighboring home for assistance, he found Maud Vogen and her mother working a 20-gallon still. Despite being caught in the act, police were convinced it was her husband, Andrew, but investigations showed they had not been living together for some time. When questioned, Andrew denied all knowledge of the still and police were forced to revolutionize their preconceived notions on what women could do.
"In the 1920s judges and juries alike, whose previous contact with female criminals had been almost exclusively with prostitutes, were confounded by gray-haired mothers appearing in their courts on bootlegging charges."(2)
"In all aspects of the liquor business, women moved into spaces that had once been reserved exclusively for men." This was the first step in transforming rigid gender roles that had a firm grasp on how women were to act before prohibition. Drinking, "was one of the most gender-segregated activities in the United States."(1)
To make extra income, and to provide themselves with booze, women took up bootlegging. Hiding their activities from husbands was easy. At this time women were mostly housewives that knew their husbands routines and the areas of the home they would and would not visit. Hiding a still and mash in those areas guaranteed, for most of them, that their husbands would never even notice. Using milk bottles, women hid and moved alcohol to market, sometimes with the help of the local milkmen.
Women were thriving. But, unlike how the Federal Prohibition Officers would claim, it wasn't just to indulge in personal vices.
Nora Gallagher was a Butte widow with five children. As time passed, money became tighter. Then the idea came–moonshining. She brought a 50 gallon still home and started distilling. When arrested and brought to trial in 1921, she explained she was moonshining to dress her five children in nice clothes for Easter.
Bootlegging became synonymous with independence for women. It gave women an avenue to consider what they were capable of doing, rather than what they were supposed to do.
Drinking during Prohibition became an equal-opportunity vice.
Men were surprised–and put off–to find women bellying up to the speakeasy next to them. The owners, who no longer had gender segregated bars, welcomed everyone with open arms. When you're already breaking the law, why would it matter who you're serving to?
Women also ran their own speakeasies, "moonshine joints" or "blind pigs." Sometimes with their husbands but often on their own, capitalizing on the success of making their hooch and selling it too.
In 1926, Montana was the first state to repeal prohibition–seven years before the nation would repeal it in 1933.
Representatives considered the prohibition experiment a failure. Lost tax revenue, the high cost of policing with little return and an increased percentage of the population who actually started drinking persuaded Montana to repeal prohibition.
"Peer pressure, as well as the lure of the forbidden, was clearly at work. Alma Muentzer Hilemann recalled that none of her girlfriends drank until Prohibition, "then everybody ha[d] to taste and see what it [was]."(1)
Today, this rich, if not quite legal legacy lives on in Butte. From the historic speakeasies to the hidden tunnels and pathways connecting office buildings to bars, Butte hasn't lost the connection to this element of its past. And it lives on at Headframe, too.
Everyone is welcome to belly up to the bar at Headframe. We are proud of the generations of distillers–both men and women–who came before us and we honor their legacy with our milk bottle inspired custom bottle shape. We honor them with our diverse team of distillers who make, sell and serve the spirits at Headframe. And we honor them by continuing the legacy of distilling in Butte, America.
Murphy, Mary. "Bootlegging Mothers and Drinking Daughters: Gender and Prohibition in Butte, Montana." American Quarterly, vol. 46, no. 2, 1994, pp. 174–94
Murphy, Mary. "Mining Cultures: Men, Women, and Leisure in Butte, 1914-41." Women, Gender, and Sexuality in American History
"We're here to celebrate 10 years in operation and 10 years is a Big Damn Deal. But that success doesn't belong just to Headframe or just to me and John, it belongs to Butte. It belongs to all of us.
You likely already know what we do, but in case you don't, in the last 10 years, Headframe has opened and operated a distillery where we make our own spirits, run a Tasting Room, where we welcome the public and the community to share what we do and connect with one another. We also built a Manufacturing division where we build stills, which we sell to clients all over the world. Many of our clients are small businesses like us, looking to add value to their own communities and we are proud to serve them. We also do contract distilling work, which enabled us to open the largest Single Malt Whiskey distillery west of the Mississippi, utilizing 18,000 pounds of Montana grain daily.
When we started Headframe, we never imagined what it would be today.
John was raised here and we love living here. In 2010, John lost his job building biodiesel refineries–essentially big biodiesel distilleries–around the midwest. We were living here, raising our kids here and John was traveling a lot for work. When he lost his job, we had to either leave to chase biodiesel jobs or stay and find something new for John to do. John knew distillation. He loved a good cocktail. And we both loved Butte. So we stayed and used what he knew to create Butte's first ever legal distillery. (I say legal because we all know there's been plenty of booze made without a license in Butte's past–and probably also her present).
Butte's always been great at telling the stories of her past. I realized in 2010 as we were getting started, that Butte was in fact so good at telling the stories of her past that we weren't telling the stories of our present or our future. We were so focused on what we had been, we forgot to keep writing the stories of what we would become as a community.
We built Headframe with respect for the past and an eye to the future.
Part of that means putting our community, and the people in it, first.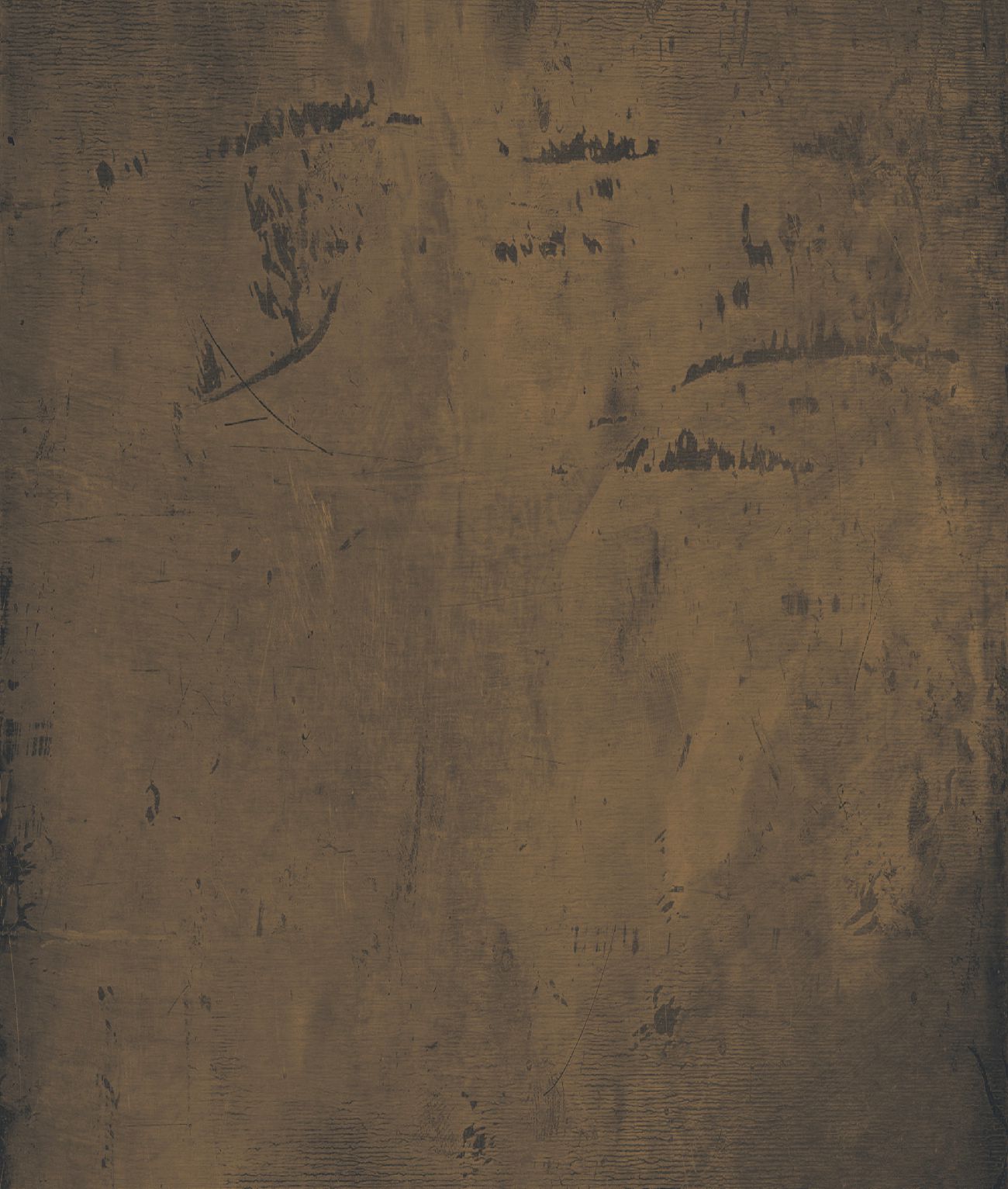 WITH YOUR HELP HEADFRAME HAS…
Donated over $350,000 to local organizations and charities.
Produced and delivered 6600 gallons of Hand Sanitizer.
Funded 27 breast and cervical screenings.
Hosted over 100 artists hosted with over $40,000 of art sold—and Headframe didn't take a single penny in commission. That value belongs with the artists and it's a privilege for us to be the display space for them.
Consumed over 3,121,469 pounds of grain.
Produced over half a million bottles of spirit.
Sold 28 stills out into the world.
Welcomed 12 Free Spirits Club winners.
Revitalized two buildings.
Created about 30 new jobs here in our backyard.
Had an economic impact of over $10 million in our community.
And are the proud creators of Montana's favorite Spirit, the Orphan Girl Bourbon Cream liqueur and Montana's favorite cocktail: the Dirty Girl.
And we've seen our community step up for the last 10 years – helping us write a story of Butte's present that we are proud of. Even now, we are seeing places on every side of Headframe like Paper Cranes, the Dykman, Sláinte and the Colonial Apartment building be reinspired. Not by us, but by members of this community who believe in this neighborhood.
Great new uptown businesses like 5518, Pita Pit and Taco Del Sol, Sláinte, 51 Below, the Miner's Hotel, Butte Brewing and North 46 have opened, each staking a claim, believing in Uptown Butte. Believing in their community to support them, believing that Butte's future can and should be built on respect for Butte's past.
NorthWestern Energy recommitted to Butte, building a beautiful new building in Uptown. The Finlen Hotel is under new ownership, still by people who live in and love this community and the Elks Club is thriving under great leadership.
WET–Water and Environmental Technology– continues to grow and lend its environmental restoration and remediation expertise to our community and many others across the country.
Other new buildings like the Emma Park Community center and the Uptown parking garage add to the beautiful Uptown landscape.
Almost every one of these projects, and certainly Headframe's revitalization, couldn't have happened without great support from Butte's local government, the State of Montana and you.
Thank you for believing in your community. Believing in Uptown Butte, believing in Headframe and believing in me and in us.
What made this community bounce wasn't someone from the outside making change, it was us–all of us. The dreamers and the doers and the shoppers and cheerleaders. We've done it together and there's still more to come!
Earlier this year, Butte incorporated the Uptown Master Plan into the city's comprehensive plan for the future. The Uptown Plan is full of vision, and concrete plans, for the Uptown and I'm proud of the work that's been done and excited for the work that's yet to come.
I believe in Butte. And you've been very gracious to read to my long winded love letter to you and to this place.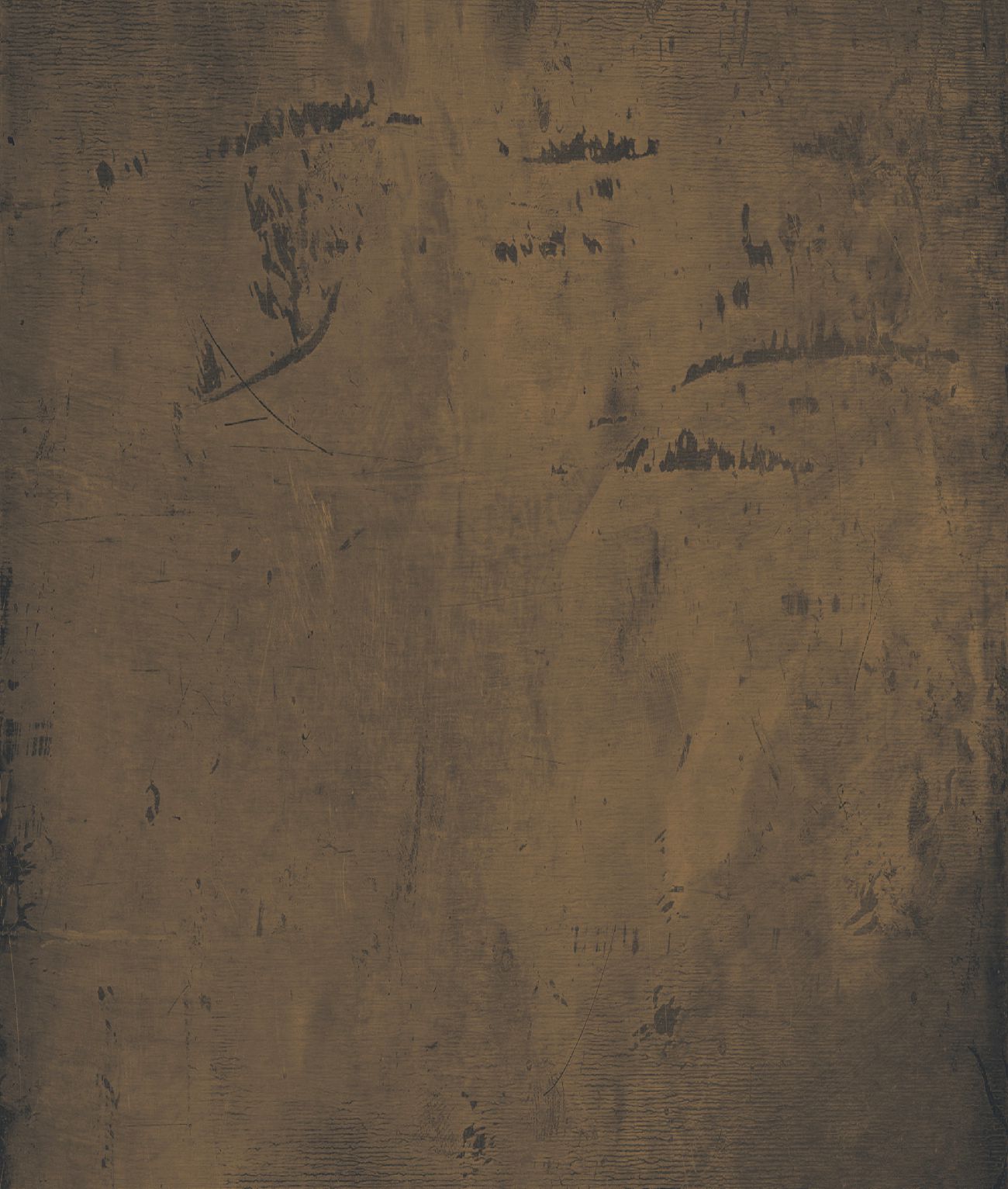 I want to share 3 things I've learned personally in the last 10 years
I thought, in opening a business–and not having any outside investors–that we would sink or swim on our own merit. Turns out, you sink or swim on the merit of the people you surround yourself with. I'm incredibly proud of the people on Team Headframe. We are what we are because of them.
I've learned that my two core values are Community and Courage. It's been true my whole life, I just couldn't name it until recently. Those values are why I'm standing here today and they're "The Why" behind all of my actions and decisions. I encourage each of you to clarify your values and your purpose. Life is too short to live without purpose. 
Lastly, I wasn't born here, I've only been here 21 years, so I'll never have the privilege of being from Butte. I did, however, make a Butte Boy, our son Cooper was born here, and I'm very proud of that. Despite me not being born here, I was born to be a Butte girl and I'm so grateful to all of you for having me!
I'm excited to share our rebrand with you. New website, new labels and new merchandise which our team has worked incredibly hard to bring to life for the last year. We did this because 10 years is a great time to reexamine the landscape and ask how we could do better.
Lastly, 10 years ago we named ourselves Headframe Spirits, after the legacy of this incredible place. When we started building stills, we called that Headframe Spirits Manufacturing. You have called us many things: Headframe, The Headframe's, Headframe's Distillery. We've joked you should call us whatever you want, just don't stop calling us. Now we've made our name shorter and easier to remember: Headframe. One word to refer to everything we do.
Thank you for 10 years of making your dollar vote for Headframe and for the other small businesses in our community. We're grateful for 10 years of love and support and look forward to many more years together."
THANK YOU
Cheers, John and Courtney McKee
When John and Courtney McKee purchased the Schumacher Building on 21 S. Montana Street, they purchased a piece of Butte history with the goal of breathing new life into it. When the McKees searched through the contents of the building, which included the old Pioneer Club located on the top floors, they found an original copy of an Abstract of the property showing it was prepared for William Clark – the previous owner of the site.
The Abstract included two copes of a hand drawn map, showing the existing mine lodes located on the property. There were four; one of which was the Destroying Angel.
With this new information, the McKees brought these documents to the attention of Dick Gibson, a local Butte historian, and asked him what he knew about them. Dick researched the Destroying Angel and prepared this following report for the McKees,
"Lee Mantle was a business man and politician born in England in 1851. Soon after he arrived in Butte in 1877, he was managing the town's first telegraph office and owned the first insurance company in the growing community. He was one of the first aldermen after Butte was incorporated in 1879, and established the Intermountain Newspaper. After a term as Mayor of Butte in 1893, he served in the U.S. Senate from 1895-1899. He also owned the brothel on Mercury Street – now known as the Blue Range building [torn down in 2021]. His home at 213 N. Montana is the present-day Duggan-Dolan Mortuary.
Mantle dabbled in mining and, in the late 1870's or early 1880's, established the Diadem Lode Claim, a narrow block that extended from Montana Street between Broadway and Park to the intersection of Galena and Main and a bit beyond.
This was in the middle of the Butte town site, and area that was fast becoming occupied by homes and businesses. In 1882, Mantle and his partners sought to evict the surface landowners and their businesses from the Diadem Claim.
The surface landowners and businessmen reacted by banding together to defend against Mantle's lawsuit. This group felt that there was a 'flaw' in Mantle's filing of the Diadem Claim and together, with legal counsel, they established a new claim that would encompass the Diadem and go beyond, for the express purpose of defeating Mantle and the Diadem claim owners. That new claim was called the Destroying Angel, an 'ominous name' intended to reflect the result for Mantle and his allies.
The Destroying Angel Claim's boundaries ran just inside the block on the west side of Montana Street, from Broadway to Galena [including the land beneath Headframe today] and angles slightly southeast to a line about halfway between Main and Wyoming Streets. The partners in the Destroying Angel Claim agreed to pay into the claim, and its expenses in fighting Mr. Mantle, proportionally to their ownership. They won their challenge to Mantle's attempts to evict them, and Mantle's claim was dismissed in 1884.
Then, the partners began to fall upon each other. In 1887, it was alleged that some of the partners had not paid their fair share. Among them they had contributed $1,445.53 toward the case, but allegedly $1,900 was spent and not all the partners had contributed to the $450 in excess costs.
There was also confusion and difference of opinion about surface ownership of parts of the claims that had no existing lots. Some felt that there was to be a pro-rata distribution of the surface land that no one owned. Others felt that when they prevailed on Mantle, ownership would simply reflect what they already owned. A lower court held that the contract among the parties had no mistakes that mattered. The Montana Supreme Court ruled in 1889 that the claims of errors and conflicts were irrelevant and upheld the lower court decision.
But it wasn't over yet.
In 1895, another case involving some of these partners reached the Montana Supreme Court on appeal from the Second Judicial District of Silver Bow County. This time it was a squabble between most of the group (Thomas et al.) and one V. Frank, who had, they claimed, agreed to pay $200 against the $450 excess mentioned in the pervious case. Yet another member of the group's pro-rata assessment had owed $41.25, but he had defaulted on that payment, so in lieu of payment he sold his lot to Frank.
The deed of sale did not include a price; Frank reportedly said he didn't care what they filled in for the sale price. An amount of $200 was filled in, with the notary going between the two parties. The plaintiffs sued to recover the $200. The defendant denied everything, more or less casting aspersions on the go-between notary. An earlier jury trial found for the plaintiffs; the defendant appealed to the Montana Supreme Court. The MSC, in a decision on June 10, 1895, found in favor of the plaintiffs, and ordered the defendant to pay the $200 plus interest.
There was, apparently, a Destroying Angel Mine established on this contentious claim. From 1895 to 1910, the location is given as 35 W. Galena Street, a space that is a vacant lot of the 1900 Sanborn map. This is on the edge of Chinatown, but near the center of the Destroying Angel Claim. This is also almost exactly the location indicated for the Destroying Angel Mine on the 1912 map by Walter Harvey Reed."
References:
Progressive men of the State of Montana, ca. 1901 Case law, reports of Montana Supreme Court Decisions Butte-Silver Bow Public Archives, Polk City Directories Sanborn Fire Insurance maps, Montana Memory Project, U. of Montana – Maps USGA Professional Paper 74: Butte Mining District, by W.H.Weed.
On February 18, 1882, Butte threw a switch and joined New York City in the advancement of electricity. As one of the first places to experience such an excitement, miners knew that this revolution would bring a change to their city.
As the world electrified, the demand for copper continued to grow and with it, so did the increase in mines and headframes that now crown the Butte Hill. Against all odds, workers envisioned and erected these steel giants and used them to benefit not only the city of Butte, but the entire world. These stewards remain as inspiration to all of us in Butte as to what can be accomplished in our Community.
Here at Headframe, we look to our city for inspiration in everything we create – from our spirit names to the structural steel frames that support our stills. We believe that we can move forward and honor the legacy of Butte while creating more efficient equipment that not only makes more booze, but uses less energy to do so. Our continuous flow distillation system is capable of producing an assortment of beverage alcohols, from low to high proof spirits; faster, easier and cheaper than other technologies.
When you purchase a still from Headframe, you are supporting manufacturing in the United States and promoting jobs right here in Butte, America. Thanks to our clients, we continue to grow our facility and job opportunities for those in our community.
We build stills not only for ourselves, but for other distilleries all across the globe. We appreciate every opportunity to meet new people and share the story of our business and our place in the world – Butte, America.
When you walk into the Tasting Room at Headframe Spirits, there's an instant sense of satisfaction even before you sample our handcrafted spirits. The first thing you'll notice is the statuesque backbar that stands tall and proud to greet customers. Its meticulous wood work, beauty and strength has a story to tell. If only inanimate objects could speak of their incredulous journey.
The backbar came down the Mississippi River in 1906 by steamboat. Simultaneously, Gabriel "Teddy" Traparish immigrated to Butte from Dubrovnik, Croatia. He was 19 years old and single.
He aspired to be a businessperson, and Butte was a desirable place to achieve this dream.
Traparish fit perfectly in Butte. He had an outstanding work ethic, a goal driven mind and compassion and generosity for his community.
Traparish accomplished his goal after moving his way up the ranks, with long nights of working in bars.
In 1929, Teddy's Rocky Mountain Cafe opened its doors in an Italian community named Meaderville. The Cafe would flood with the sounds of live music, dancing and delight from the patrons who filled it; finding relief after a long day's work.
By 1935, his cafe was spotlighted, receiving attention from national magazines. The New York Times, Chicago Tribune and Saturday Evening Post spoke widely of the restaurant, the food and the people.
Teddy Traparish, who ended up becoming known as, 'Mr. Meaderville,' said, "Henceforth, you will please forget New Orleans, refer Charleston to the rubble heap, abandon San Francisco, repudiate New York and dismiss Boston utterly. For Meaderville is the most incredible restaurant in (I swear) the world," according to a 2004 Montana Standard article.
Photos provided by the World Museum of Mining
What was once Meaderville, is now the Berkley Pit. During the mining encroachment, underground mining transitioned to open pit mining causing the whole community to disappear. In 1961, Traparish chose to close his Rocky Mountain Cafe at 74 years old. Five years later, he donated his backbar to the World Museum of Mining.
John and Courtney McKee, the owners of Headframe Spirits, went to the museum before opening their doors. In it, they found Traparish's backbar in the basement. They asked if they could display it in their distillery, thinking the least the owners could say is, no. The owners of the museum enthusiastically said, yes.
Headframe's distillery was once home to a Buick dealership; although Traparish had a love for Cadillacs and would purchase a new one every year for almost 50 years, he wouldn't be disappointed to know where his backbar stands today.
Mr. Meaderville was a restauranteur, a cadillac enthusiast and a genuine man. He never did marry or have children that would carry on his namesake. But, his legacy is carried from each newcomer and patron who are welcomed inside the doors, for Teddy resonates with the chatter of customers and the pour of our spirits alike.
For miners of the Acquisition Mine, each trip down meant money coming up.
News reports from the time record that the output from the mine would increase during each trip into the belly of the mine. Ore found below was of "first-class quality" and went for $100 to $200 per ton.
With the estimated amount of 1,000 tons of base ore, the Acquisition Mine was the definition of the American Dream.
With signs being translated in 17 languages, immigrants played an integral role in the building of Butte's diverse history.
For travelers in search of a better life, it was found in every ton of ore pulled up-and the Acquisition pulled up a lot.
Photos provided by the World Museum of Mining
Even though we can't make a Canadian Whiskey here in Montana, we can acquire one. We take the Canadian Whiskey and age it in red, white and bourbon barrels, before blending them together. Breathing life into a new melting pot-our Acquisition Canadian Whiskey.
For people across the world, Butte stood as an inspiration. It was a place of opportunity where people where people could, and did, strike big.
The Acquisition Mine is no longer standing, but the lasting impact is felt our Butte Community. Through the people who care for the city and continue to keep finding riches in it every day.
Nestled on the west side of town, away from the other mines in Butte, the Orphan Girl Mine found its home in 1875.
But the mine struggled throughout its life. Changing hand multiple times and even flooding during a lengthly legal dispute over ownership which ceased mining.
By 1944, miners removed over 7 million ounces of silver from the Girl's depths. A small amount in Butte standards. In 1956, the Girl sat abandoned and never ran again.
Ten years later, the World Museum of Mining was born around the Orphan Girl Mine. Preserving the grounds, items and artifacts in a time capsule of Butte history. When you walk through the doors of the World Museum of Mining, you step back in time as a visitor of what Butte used to be.
Photos provided by the World Museum of Mining
Headframe understands that the work the Museum does for the Community and our history is important. That's why we made a spirit dedicated to them.
Our Orphan Girl Bourbon Cream Liqueur continues that smooth transition that you feel each time you transcend through the doors at the World Museum of Mining and down into the cold of the Orphan Girl Mine.
While the Museum is a walking tour now, miners recount how the 3,200 feet ride to the bottom took ten minutes by hoist. A depth no longer accessible due to ground water flooding that has filled most of the mine shaft.
We love the World Museum of Mining. Their photo archives, their Hell Roarin' Gulch tour of old buildings and artifacts. And we really love their underground tour which takes you 100 feet underground at the Orphan Girl Mine. This tour is a must do stop on any travel to Butte. It's a great way to build understanding for what it was like for miners working underground.
During its operation, the High Ore mine was a strong producer of high quality ore pulling minerals like quartz-pyrite from its veins. It was during this time that Butte became known as "The Richest Hill on Earth."
"The [High Ore] vein filling consists of quartz arid pyrite, with enriching bornite and glance, the richest
streaks being near the footwall," writes the United States Department of the Interior. "The usual abundance of fault clays and slips of other veins is lacking, and the ore shoots end abruptly in lean quartz and pyrite."
The high quality ore pulled from the ground had a purity rarely found in Butte mining history.
We know that high quality is hard to find, in the ground and in the glass – that's why we chose to name our spirits High Ore Vodka. We want a high quality, pure distillation and just like those miners, we've found it.
Photos provided by the World Museum of Mining
Historically, the High Ore served another purpose too.
Working with the Kelley, both mines pumped ground water out of the mines at rates of around 5,000 gallons per minute. Because most of the underground workings were interconnected, not every mine needed to pump water out itself. Instead, they relied on larger mines like the Kelley and the High Ore to do the work. It was necessary work to allow miners to reach deeper veins.
Studies of the High Ore Mine found, "large high-grade ore as deep as 2,800 feet."
These claims created hope for the miners. Digging down deeper and deeper, their efforts were rewarded with pure ore. A reminder of what is possible for hard workers everywhere.
Boat horns echo along the shore line as they pull up to dock. It's Ellis Island, New York 1910.
Waves of immigrants step off the boat and onto the docks, met by officers who send them on their way. Some have a family name and some have nothing. Others arrive with a photo or a note pinned to their shirt.
"Send me to the Seven Stacks of the Neversweat."
The infamous, visually striking image of the Neversweat Mine breaks language barriers. For many, it represents hope. A beacon for people around the world that a better future is out there.
They found that future here – in Butte, America.
"Those folks who finally made it here don't know exactly where they're going, but they're hoping for the best," says Headframe Co-Owner Courtney McKee.
Photos provided by the World Museum of Mining
What began as one of the cooler mines in Butte eventually soared to high temperatures and lower depths as its popularity grew. The richness of its caverns and the heat from below can be experienced in every sip of our Neversweat Straight Bourbon Whiskey where we unlock deeper characters from the mine in each glass.
"You could never understand how hot, how humid it would be in these [mines]," recounted Dinny Murphy in a 1986 interview. Murphy detailed moments where they would wring out shirts and pour sweat from out of their helmets.
While hot, miners like Murphy noted that this was not enough to change their love for working in the mines. The love for unlocking something deeper than themselves.
In 1887, the Anselmo Mine first felt the movement of life above and below ground powered by electricity and innovation.
"Overlooking the homes of men who once descended its shaft, the Anselmo [Headframe] looms over Caledonia Street along with the majority of ancillary buildings that served the underground."
Everyday, they pulled lead, zinc, silver and copper from its veins under Montana Street.
The concept of this diverse combination found within the ore reminded us of gin and eventually led to our product, Anselmo Gin. Just as the miners found riches at depths over 4,000 feet, we also reached deeper to come up with a blend of 10 botanicals to create a one of a kind gin that lives up to its namesake.
August 19, 1959 – workers at mines across the Butte hill went on strike against the Anaconda Copper Company after negotiations regarding better conditions failed. It took 181 days for negotiations to settle. The second longest strike in Butte history. But closing for six months, this strike shut down the Anselmo permanently.
Photos provided by the World Museum of Mining
Now, it sits as the best preserved mine space in Butte. Often a must-see stop for historical tours or anyone visiting town as the National Park Service noted, "the Anselmo Mine yard in particular offers an impressive array of preserved mine yard structures."
Bells and pressurized air still work in the building and are used as the hoist house in our 2014 film, "The Orphan Girl."
"With buildings representing the full range of mine yard activities, the Anselmo is a monumental testament to Butte's mining history and the daily experience of the thousands of mineworkers that powered the industry."